One of the Most Trusted Names in Jewelry in Edmonds, WA- Cline Jewelers
Cline Jewelers have extensive collection of diamond jewelry and custom designs services. We have served generations of families as their trusted jeweler for diamonds, beautiful fine jewelry, and expert jewelry repairs. Browse our unique selections of Bridal Jewelry, Certified Loose Diamonds, Charms, Diamond Engagement Rings, Bracelets, Earrings, Necklaces, Pendants, fashion rings, luxury watches, Wedding Bands and Wedding Rings from Cline Jewelers in Edmonds, WA.
Custom jewelry design is one of Cline Jewelers' specialties. Known as one of the best jewelry stores in their area, they repair jewelry and also offer Designer Jewelry, Gold Jewelry, Men's Jewelry & Wedding Jewelry in their area and surrounding areas of Washington, Lynnwood, Seattle, Mountlake Terrace, Everett, Mukilteo & Poulsbo.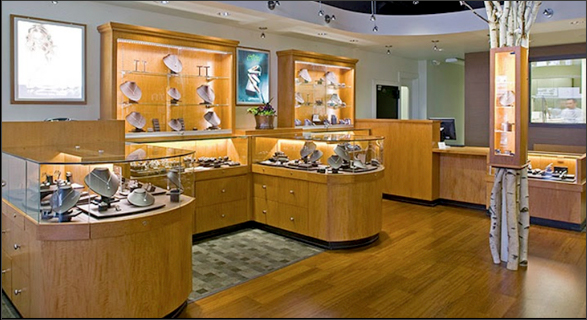 Buy Fine Bridal Jewelry Collection in Oregon- Harry Ritchie's Jewelers
Harry Ritchie's Jewelers is offering fine jewelry in the Oregon area. They have wide collection of fancy, designer and branded jewelry in their jewelry stores in Bend, Albany, Eugene, North Bend, Portland, Springfield of Oregon (OR) as well as Chehalis, Everett, Kennewick, East Wenatchee of Washington (WA).
You can select from their large collection of Diamond Rings, Wedding Bands, Engagement Rings, Bracelets, Bridal Wedding Sets, Certified Loose Diamonds, Necklaces and Pendants. Harry Ritchie's offers you quality jewelry and exceptional customer service.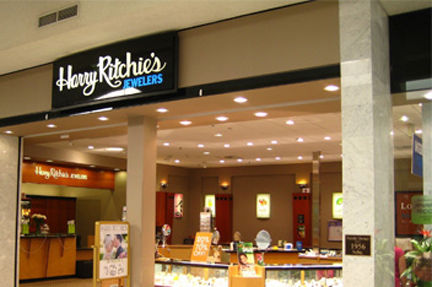 Buy Finest Jewelry Collection in Washington- Tracy Jewelers
Tracy Jewelers has become finest jewelry store in the entire Northwest with its classic design collection of diamond engagement rings, wedding bands, anniversary bands, bridal jewelry, pendants, bracelets, necklaces, earrings, diamond rings, charms, custom design jewelry, anniversary rings, wedding rings, fashion jewelry, certified loose diamonds, wedding jewelry, gold jewelry and stackable rings in Spokane Valley, Washington.
Tracy Jewelers has been in the heart of Spokane Valley for generations and serving surrounding cities Liberty Lake, Post Falls and Opportunity in Washington. We have highly trained jewelry specialists behind the counter, in-house repair services, jewelry appraisal and insurance as well as in-store jewelers.
Reputed Famous Diamond Jeweler in Appleton, WI- Avenue Jewelers
Avenue Jewelers is unique among all the area jewelry stores when it comes to shopping for engagement rings and wedding bands, as well as certified loose diamonds. We have family-owned business and providing Diamond Engagement Rings, Sterling Silver Jewelry, Solitaire Rings, Earrings and Wedding Bands since four decades. We proud to offer Certified Loose Diamonds to make a ring for Anniversary Rings and Custom Made Jewelry in Appleton, Wisconsin.
Buy Exclusive Custom Diamond Jewelry in Green Bay, WI- Bay Area Diamond Company
Choosing Bay Area Diamond Company for your jewelry, you are assured of great quality and also relevant advice regarding the best jewelry based on which occasion you want to attend.
Browse the beautiful collection of Antwerp Diamonds, Beads, Bracelets, Bridal Jewelry, Certified Loose Diamonds, Clarity Enhanced Diamonds, Custom Design Jewelry, Designer Jewelry, Diamond Engagement Rings, Earrings, Lab-grown diamonds, Loose Gemstones, Men's rings, Necklaces, Pearl Jewelry, Pendants, Rings, Wedding Bands, Wedding Rings and Watches in Green Bay and surrounding areas such as, De Pere, Shawano, Appleton & Kaukauna, Wisconsin.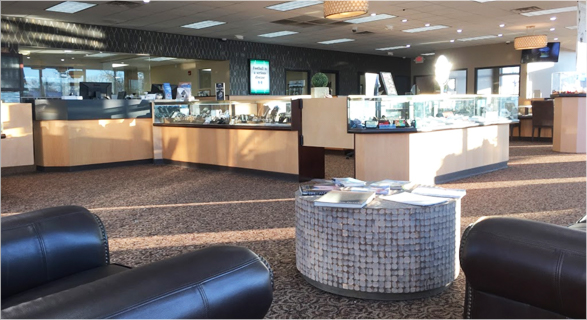 Family-Owned Business Specializing In Fine Diamond Jewelry- Diedrich Jewelers
Diedrich Jewelers is committed to providing exceptional service that makes every customer feel comfortable. Whether you are purchasing an engagement ring, fine diamond jewelry, wedding rings, and custom designsor looking for the perfect birthday or anniversary gift their years of experience and customer service have built a solid reputation for generations in the Ripon and Berlin, Wisconsin.
Beautiful Selection of Diamond Jewelry- Dream Jewelers
Dream Jewelers have beautiful selection of Diamond Engagement Rings, Wedding Bands, Certified Loose Diamonds, Custom Designer Jewelry, Gold rings, Bridal Jewelry, Jewelry Repair and a wide array of Watches collection at their brand new Jewelry Store located in Oshkosh, Wisconsin. Find the perfect diamond wedding rings, diamond earrings, diamond pendants and diamond necklaces.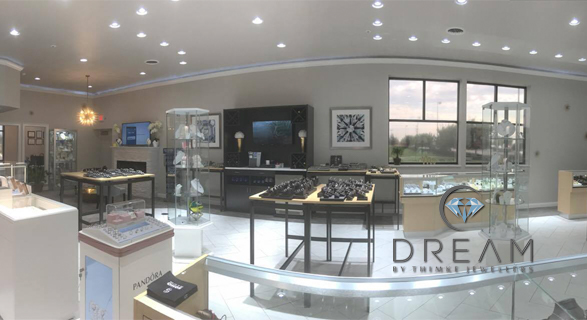 Bridal Jewelry Collection for Bride in Wausau, WI- Jim Kryshak Jewelers
Jim Kryshak Jewelers has been faithfully serving the Wausau, Wisconsin area for generations. Not only do they take pride in proving an unparalleled level of customer service, but they also have the finest collection of diamond engagement rings and bridal jewelry for every budget. Browse our unique designs of Engagement Rings, Bridal Jewelry Sets, Wedding Bands, Certified Loose Diamonds and other diamond jewelry. They have been providing services from their Jewelry Store located in Wausau, WI,
Find Perfect Diamond Jewelry Designs for your Wedding at Koehn and Koehn Jewelers
Are looking for the perfect diamond engagement ring or thinking about what kind of diamond jewelry to buy your spouse for the holidays? They understand that any trip to the jewelry store can be stressful or intimidating. That is why they do everything they can to make it an enjoyable process. They spend time with each customer to take the mystique out of the diamond shopping experience. They left the formality behind when they opened their store.
We are specializing in Diamond Engagement Rings, Bridal Jewelry and Certified Loose Diamonds in Wisconsin. Koehn and Koehn Jewelers offers all types of Wedding Bands and Anniversary Rings at their Jewelry Store located in West Bend, WI.
Find Trusted Jewelers for your Wedding in Wisconsin- Lasker Jewelers
Lasker Jewelers has an amazing selection of Engagement Rings, Certified Loose Diamonds, Wedding Bands, Bridal Jewelry and Luxury Watches. Our jewelry stores are located in Eau Claire, WI and Rochester, MN. From their vast selection of loose diamonds and fine jewelry, Lasker Jewelers is happy to uphold Max's original vision for the company.
Best Place to Buy Diamonds in the United States- Rasmussen Diamonds
Rasmussen Diamonds offer an extraordinary collection of the finest Diamond Engagement Rings, Certified Loose Diamonds, Wedding Bands and Anniversary Rings at their well-known Jewelry Store located in Racine, WI, Wisconsin. In a business that deals with such timeless artifacts as diamond engagement rings and bridal jewelry, many customers look for a business that has solid roots and a foundation they can trust.