Jewelry aims to light up your outfit and accounts for your overall look. Jewelry brings its style and flair to the entire look and enhances any outfit. The right diamond engagement rings or any other piece of jewelry completes your look and complements your personality. Even the prettiest part of jewelry can look messy if you don't wear it the right way. 
When you put on the right piece of jewelry and wear the right accessories, it creates a well-balanced look. If you're a couple, then you can buy a set of identical engagement rings instead of separately purchasing diamond wedding rings for men and diamond bridal rings for women. Women can buy a set of jewelry instead of buying different pieces of jewelry from different places. It will increase the sharpness of your costume. 
Five Do's and Don'ts of Wearing Jewelry
1 – Follow Less Is More and Don't Wear Too Much Jewelry
You might want to wear too much of valuable jewelry to look smashing and desirable, but this can turn against yourself. Since all jewelry pieces are unique, each one of them will cancel the effect of others, and none of them will stand out. Less is more, and it is applicable for jewelry too. You ought to know when to wear which piece of jewelry.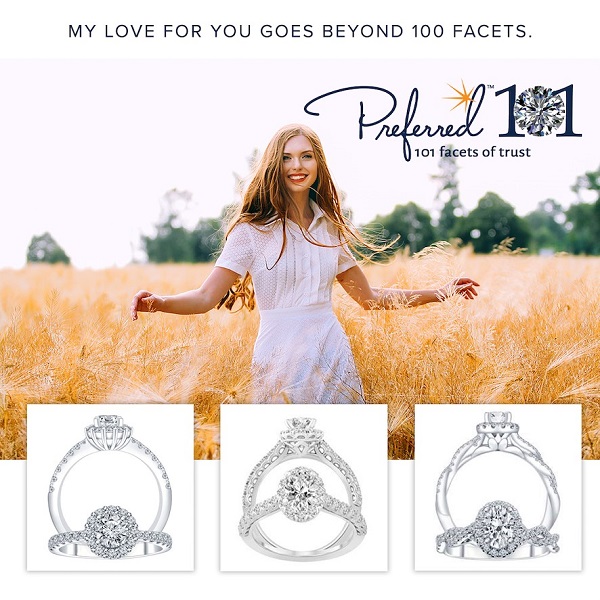 The right jewelry, combined with the proper attire, will make the head turns of everyone. Instead of wearing too many pieces of jewelry at once, you should wear the ones which complement your outfit.
2 – Wear Jewelry According To the Occasion
It's crucial to wear the right kind of jewelry in the right place. Office and college require a different type of jewelry pieces.
Similarly, you cannot wear jewelry of a party night to a morning meeting. You should know the piece that will suit the occasion and pair it up with the right clothing. You can flaunt your diamond necklace at a party night, but for Monday morning's office, gold stud earring is more appropriate.
When you shop diamond rings online and other jewelry like necklace, bracelet, etc., keep in mind the occasion when you're going to wear it. Considering the environment of the event, you have to choose the jewelry carefully.
3 – A Single Statement Piece of Jewelry Is Enough to Rock the Look
A single piece of beautiful jewelry is enough to mark your style statement. You can wear that one piece of jewelry and the rest will be accessories to complete the look. If you are wearing a gold chain heavily loaded with diamonds and ruby, then you need to be keen on keeping the rest of the jewelry very subtle. You will have to resist the temptation of wearing the best of your collection at once. And, wearing delicate jewelry around one highlighted piece of jewelry.
4 – Match Jewelry with Your Skin Tone
Gold looks good on people with a warm tone, while platinum and silver are the best choices for people with a cool tone. It is essential to keep your skin tone in mind when you buy engagement rings online. You have to choose a metal and stone that will complement your skin tone. The right metal will enhance your beauty and make your attire look perfect.
5 – Wear Jewelry with Confidence
Confidence is the kind of jewelry only and you ought to wear it. If you don't appear comfortable and confident with the jewelry you're wearing, then it will ruin your entire look. Therefore, please choose the pieces of jewelry carefully and ensure that you're comfortable wearing them.
In The End
The way you put on an outfit and wear jewelry; it speaks for you. It not only displays your fashion but also reflects your inner self. By considering the do's and don'ts mentioned above, you can buy diamond engagement rings from authorized jewelers in United States and wear jewelry in the right way and always look your best.