As wedding is the surreal experience for every bride, so, they dream of looking like a princess on their special day. They do endless efforts to amplify their charisma to bring out their best version. The thing that makes them feel absolutely complete is Bridal Jewelry. Unquestionably, wedding piece adds a vibe of mystique to the bride's appearance to accentuate her style and her overall wedding attire.
Furthermore, for selecting the perfect bridal jewelry, it is important for you to plan everything carefully and choose every piece wisely. Read our insider's guide to low down on the main points to consider when choosing the piece for your D-day.
Neckline
When it comes to buying perfect wedding necklace or pendants piece, it is must for you to consider neckline. There should be a perfect match between your neckline and necklace's shape. If you choose the necklace that does not complement to your neckline can ruin the beauty of your dress and your style as well.
Style of Earrings
Earrings are considered to be the most noticeable accessories. So, while choosing the style of your earrings, ponder 3 things including your Wedding Dress, Hair Style, and face shape and features. If you are buying the matching set of necklace and earrings, always visualize whether it would complement all aforementioned points or not and buy accordingly.
Add Classic Touch
If you are looking to add a classic touch to your wedding attire, then what else can be better than wearing your mother's heirloom? As old is gold, so, wearing your mother or granny's jewelry can add a vintage touch to your personality. Thus, a gorgeous vintage piece can make your style classic and appealing.
Incorporate color into jewelry
Sometimes adding a hue into your jewelry can makes your outfit more appealing and vibrant. To achieve this, you can consider buying gemstone bridal jewelry. All you need to take care is your skin tone. Always choose the color of your stone as per your skin tone.
Choose Design & Style Freely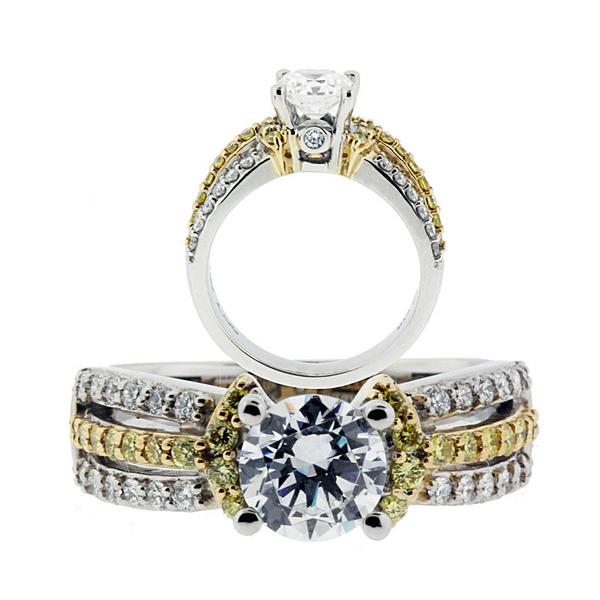 It totally depends on your preference and your choice that which design and style you opt for your wedding jewelry. In fact, you are free in choosing any style, trendy or vintage, whatever you want. Just keep your style statement and personality in your mind to acquire the piece that perfectly complements your style.
Preferred Jewelers International has earned an enviable reputation in the Jewelry Industry. This largest association in the world of Independent Jewelry Retailers provide Nationwide Lifetime certification with no additional cost.
Buy all sorts of stylish classic inspired Bridal Jewelry across San Diego, California at a competitive price at Unicorn Jewelry & Watch Boutique associated with Preferred Jewelers International.