If you have been shopping anywhere that sells jewelry, you've noticed a new metal color popping out at, you the reason for this "pinkish" color is due to the presence of copper that was mixed in with the yellow gold; hence rose gold is not a pure form of gold but an alloy. It's referred to as rose gold because of the pinkish color of the metal.
Rose gold jewelry adds a subtle touch of color to your wardrobe. Let a rose gold jewelry add that extra sparkle you've been looking for and add extra spark to your statement.
Rose gold can be worn with any color or style of clothing. It especially looks great paired with soft pastels and neutral color themes and for all the fashionistas out there, rose gold is a dream come true and it looks beautiful stacked or layered alongside other pieces of jewelry.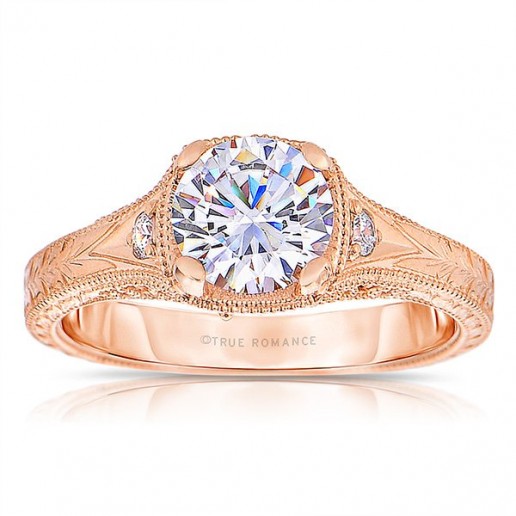 In the following article by https://www.perfumedjewelry.com , you will get a complete information about Rose Gold Jewelry and why Rose gold jewelry stands out among the rest and thus, is becoming more popular with each passing day.
THE RISE IN POPULARITY OF ROSE GOLD JEWELRY
Rose gold jewelry has made some notable appearances throughout history, and first was during the nineteenth century in Russia, when the unfamiliar combination of copper and yellow gold was introduced. At the time it was commonly referred to as 'Russian gold', due to its popularity and fashion appeal amongst Russians.
Rose gold jewelry was seen again during the Mid-Victorian Era, when everyone wanted their own pink-hued jewelry. Pink was seen as the color of romance, and so a rosy blush to jewelry was the style of choice during this period of time.
However, the most recognized time period of rose gold's popularity was in the late 1920s, when renowned French jeweler, Cartier released a signature piece of jewelry called the Trinity Band. This ring was made up of three entwined smaller bands: one rose, one white and one yellow gold band linked together. See full post here:
So, Rose gold makes the perfect gift. With a rosy pink-red hue, plus stylish diamond or gemstone accents, you'll be sure to take her breath away this February 14th!
Looking for a Jewelry retailer of rose gold jewelry: https://www.preferredjewelersinternational.com/find-a-member/members/