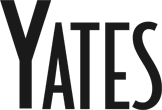 In 1988, Ron and Mechelle Yates opened their first retail store, California Coin & Jewelry in Modesto, CA. They bought and sold rare coins, estate jewelry and diamonds from private individuals and estates. Most of the jewelry was resold to jewelry wholesalers and local jewelers.
After a few years, the focus of the business and the name was changed to Yates & Co Jewelers.
In 2002, they opened their first e-commerce jewelry website, www.Titanium-Jewelry.com. This website specializes in modern jewelry made of contemporary metals such as titanium, tungsten, cobalt, meteorite, damascus steel - and other cool stuff for guys. Titanium-Jewelry.com is an industry leader and innovator in its niche.
They've served customers in every state and 27 countries around the world. You can come in to their store and physically try on any of the styles that are found on their site.
Everyone has to believe in something.
Here are some of the important things they believe in:
We believe in speaking the truth, even if it is not to our advantage.
We believe in doing the right thing, not the easy thing.
We believe in letting you trade your diamond in when you outgrow it.
We believe low quality jewelry is never a good value.
We believe in good food, good wine and good conversation.
We believe in giving you back your money when somethings not right and we can't fix it.
We believe in asking for forgiveness when we screw up.
We believe in unexpected gifts at unexpected times.
We believe every woman deserves a beautiful diamond.
We believe in conducting ourselves honestly in all things.
We believe quality should be affordable.
They're Driven to Make You Happy!
We are so happy to welcome Yates & Co Jewelers to the Preferred Network!