Looking for Diamonds? When shopping for a diamond, it is important to know how they are evaluated. There are a variety of factors which affect the price of a diamond. Our comprehensive guide helps you understand the 4 C's of diamonds (carat, color, clarity, cut) – and more – to ensure the maximum quality and value of your Diamond selection.
In the following article by Blue Nile Guide is designed to give you the tools and information you need to properly evaluate diamond quality and value with confidence.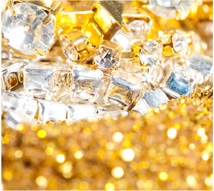 DIAMOND EDUCATION
For most people, buying a diamond is a new experience, but that doesn't mean it should be overwhelming. Understanding a diamond's quality characteristics is straightforward and simple.
Blue Nile's diamond education is designed to answer all your questions. It explains a diamond's characteristics, how those characteristics influence appearance, and which are more important than others. In just a few minutes you'll know everything you need to know to find your perfect diamond. See full post here.
Jewelry clients offers a great collection of loose diamonds and diamond jewelry store in Scottsdale AZ, Arizona. Shop now.